Portrait Services
We offer a variety of portrait services to suite all requirements. From baby and child to groups and family portraits. Why not include your cherished pet.
Sittings Start At Just £30.00
Location Portraits
We are happy to visit your home or a location of your choice for that special photograph. This maybe a large family gathering or that intimate sitting in the privacy of your own home.
Please Contact Us For A Quote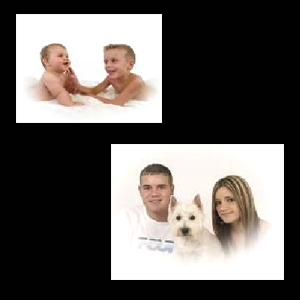 Prenatal Photography

Pregnancy is a beautiful, magical time.... Why not celebrate the beauty of forming life by capturing it in images?
Tasteful and flattering, a professional pregnancy portrait will help you remember the beaty of your pregnancy, and is a wonderful keepsake, not only for you, the expectant parents, but also for your child.

Pregnancy photography has been popular ever since Demi Moore's Beautiful pregnancy images graced the cover of Vanity Fair in 1991. Less and less women are seeing pregnancy as a time to be endured in order to reach their goal of a precious new baby. Instead, it has been a time to celebrate.

All Women, of every shape and size deserve to feel beautiful as they nurture the new life within. It's such a fleeting time in your life, and yet one you will always want to remember and one that will never be repeated - every bump is different, every pregnancy unique. Even in the same woman, subseqent pregnancies wil look and feel completely unlike the first.
Prices

Sittings Start From As Little As £60.00
Images Can Be Supplied As Photographic Prints or Images on CD/DVD.
Gift Folios Available.